Weddings
Surround yourself with not only friends and family on this special day but say those sacred vows amidst the natural beauty of and breathtaking skies of the Covered S Ranch. Whether you and your spouse-to-be are looking to escape the city skyline or just want to celebrate near your rustic roots, we offer custom wedding packages starting at $3500.
Private events
The Covered S Ranch is the ideal spot for family reunions, private parties, or even girlfriend getaways. Choose from several onsite, beautifully appointed rooms that sleep up to four- all with private baths. The Covered S offers unique year-round activities on an authentic 19th-century homestead. Let us help balance Western adventure with lavish all-inclusive amenities.  Hacienda rental starts at $2500.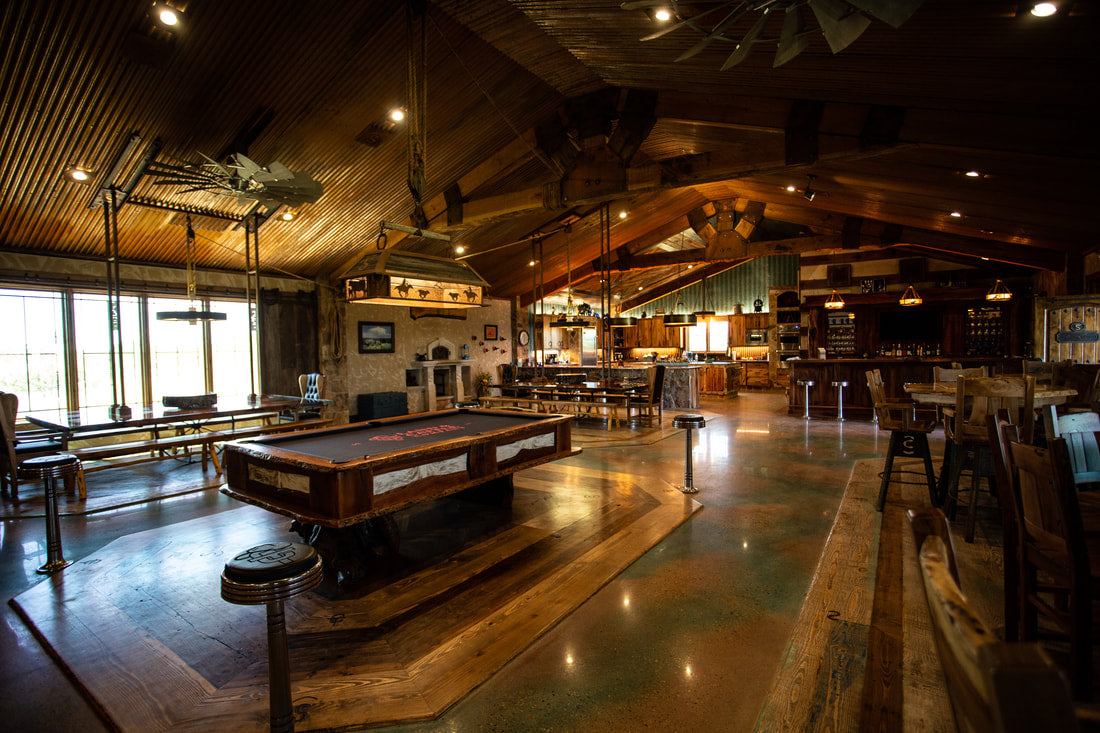 Corporate events
Big new ideas need big wide open spaces - that's what makes the Covered S Ranch an ideal environment for your next corporate retreat or off-site company meeting. Our indoor and outdoor spaces are designed to balance informative meetings, interactive exercises, and fun, productive activities. The Great Room of the Hacienda is a 40 x 80 ft room with plenty of seating and a long island for serving meals buffet style. Hacienda rental starts at $2500.
Book the hacienda great room only
Everything about this 40x80-foot room is uniquely rustic and beautiful. The Hacienda displays many antiques and family heirlooms expressing the very heart of the Covered S Ranch. This is a space for families and friends to enjoy one another in front of the large fireplace or bellied up to the fill bar for a tall, cold one. 
Pool, ping pong, or poker– pick your recreational poison. We've equipped the great room with plenty of gaming options. And when the dinner bell rings, the kitchen has a long island for serving meals buffet-style prepared by our onsite chef.